Subrata Das, Senior Lean Consultant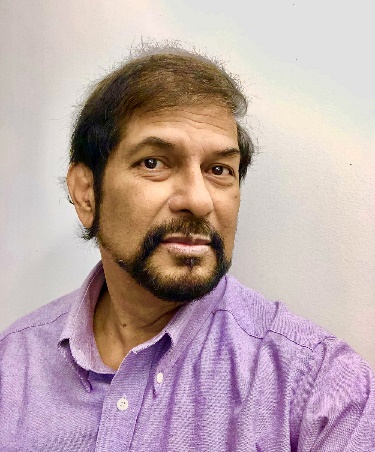 Subrata brings to Lean Advisors an impressive 35+ years' track record of global experience in operational leadership and continuous improvement.
Trained in the Toyota Production System by Japanese Senseis, Subrata has helped over 150 companies worldwide cut through deeply entrenched cultural barriers, turning many of them into award-winning, world-class performers through the use of Hoshin Kanri (Strategic Planning), Innovation, and Lean by dramatically improving their operational performance.
A few examples are: Black & Decker Power Tools, Parker-Hannifin, Maytag Laundry Products, TRW-Lucas Aerospace, Shell Oil, Hayward Pool Products, Bank of America, ESAB North America, Aftermarket Technology Corporation, Fleetwood Motor Homes, Weatherford International, Vermeer Manufacturing, Armstrong World Industries, Micro Thermo Technologies, besides numerous supplier companies.
Subrata has worked and consulted in India, throughout Africa, Eastern and Western Europe and South and North America in a wide variety of industries, transforming companies from Billion Dollar corporations to small manufacturers.
Recently, as Vice President Operations, Engineering and Supply Chain, Subrata led a 3-year dramatic business turnaround of Crestline Coach, a 44-year-old Saskatoon-based Canadian manufacturer of high-end ambulances and buses, transforming the underperforming company into a North American industry leader and a major Canadian exporter, winning four industry awards within two years.
A strategic thinker and expert executioner with a global perspective, Subrata gets results through laser-focus on cost and quality, and his unwavering belief in people. With his bias for action, Subrata has facilitated over 1,000 Shingijutsu-style Kaizen events in a wide variety of functional areas including Sales, Engineering, IT, Finance, Accounting, Warehousing, Warranty Returns, Supply Chain, Human Resources, Banking, Corporate Legal Department, and the like, conducted several hundred value stream mapping sessions, hundreds of A3 problem solving projects, designed and built over 20 warehouses, and has coached, mentored and trained over 11,000 worldwide, from the Board Room to the Factory Floor.
Subrata holds an Honors degree in Metallurgical Engineering from the prestigious Indian Institute of Technology, Kharagpur, India and an MBA with majors in Production & Operations Management, Finance, and Decision Science from the Miami University, Oxford, Ohio, USA.
When not chasing operational excellence, Subrata spends time in front of an oil painting canvas or behind a camera lens. He has exhibited his oil paintings in two countries, including in a national gallery of art, and has won two international awards in photography. A portfolio of his photographs has been exhibited in 49 world capitals.
A family man, Subrata lives in Windsor, ON with his wife and their two teenage boy and girl.